Team
Our Team
Our team thrives on its diverse characters. Technological know-how and economic expertise are firmly established in our company. Furthermore, practical relevance is very important to us and we can incorporate our own start-up experience. Our staff's qualifications go beyond the bounds of the start-up industry. Accordingly, the BerlinerStrategen are characterized by individually gained perspective as well as a common interest in foresight, new ideas and breaking new ground with our clients.





Tilman Süss

Managing Director, Coach and Consultant

Technical studies in Berlin and London in addition to an early affinity have provided Tilman with an in-depth understanding of digital media. Various start-ups and digital projects eventually led to him founding the BerlinerStrategen in 2011. Apart from managing director he is now Business Angel, consultant for business strategy and financial matters as well as management coach and lecturer. As recommended lead coach for Berlin's universities he does not only advise businesses, but also scientific teams and spin-offs. Besides that, he volunteers as mentor, jury member and consultant.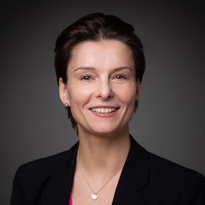 Britt Perlick

COO

Having worked many years for the start-up promoting programmes at Freie Universität Berlin and being responsible for setting up sales structures for the companies of young founders, Britt gained a sufficient knowledge in the Organisational Consultancy. In addition to her in-depth knowledge in start-up project evaluation and innovations, she is also very confident with organization and implementation of workshops on the subject of business formation. In accordance with her skills and methodologial expertise in the field of developing the business models and ideas, Britt supports Berliner Strategen in accomplishing the workshops for the start- ups, established companies and universities. Moreover, she offers business and management coaching and will be in charge of creating the new event concepts.




David Amanor

Consultant

With several years in venture capital and consulting, David has significant professional experience in the field of digital change. During his studies, he gained deep insights into the digital transformation of a large newspaper publisher and experienced in detail how new approaches can change a publishing company. In addition, David has helped several startups to implement their financing strategies in order to ensure sustainable growth and success. At BerlinerStrategen, David advises companies on their strategic reorientation into the digital world and helps startups to sustainably implement their ambitious visions.



Christoph Sontheimer

Head of Research

Christoph holds a master's level degree in Corporate Finance, Investment and Risk Management and, also, a master's degree in Financial Accounting, Management Accounting, and Auditing from the University of Umeå in Sweden. During his studies, Christoph gained experience in the field of start-ups and entrepreneurship as well as insights in medium-sized companies. Christoph contributes to his experience in FinTech and, in particular, risk and project management at BerlinerStrategen. His knowledge in business valuation based on key performance indicators and external factors enable sound market- and competitor-analysis. Furthermore, Christoph supports our customers at BerlinerStrategen in the evaluation of fundraising programs and the application for funding with a focus on R & D.




Philipp Pfeffermann

Business Analyst

In his daily work in the framework of business model development and fundraising for his clients, Philipp relies on his own experience in the development of a startup. He is particularly fascinated by developing a concept from the problem definition in the context of digital transformation to the business idea and finally a sustainably successful digital strategy in his intensive work with teams of founders. In his professional experience in the field of politics, he has also successfully developed the knowledge to articulate and represent the interests of his customers with carefully formulated texts. Understanding product and technical contexts and taking them forward with the optimal financing strategy is what makes his work stand out.




Michelle Förster

Consultant

Michelle has several years of experience in IT Project Management. As Project Management Officer, she managed and supported several projects within the areas of Sales & Marketing, IT and Administration. In that time she was able to acquire in-depth knowledge, mainly within IT topics and apply this with agile and classical project management methods. Currently, she is studying to achieve her bachelor in economic psychology at the Hochschule Fresenius. She supports the BerlinerStrategen as team assistant and is mainly responsible for the organization and operative office management and supports within consulting projects.



Inga Markwart

Freelance Consultant

Inga has more than ten years of experience in private sector development and internationalization of companies. As a project manager and trainer in the BMWi Manager Training Program, she supported executives of foreign companies in business model development and provided them with business contacts to German SMEs. On behalf of GIZ gGmbH, she established the German Business Association (DWV) in Armenia as an integrated expert and managing director. Advising companies, business support organizations as well as the public sector brought Inga to numerous countries in Africa, the MENA region, Eastern Europe and Central Asia. Inga supports BerlinerStrategen as a freelancer.