Team
Our Team
Our team thrives on its diverse characters. Technological know-how and economic expertise are firmly established in our company. Furthermore, practical relevance is very important to us and we can incorporate our own start-up experience. Our staff's qualifications go beyond the bounds of the start-up industry. Accordingly, the BerlinerStrategen are characterized by individually gained perspective as well as a common interest in foresight, new ideas and breaking new ground with our clients.





Tilman Süss

Managing Director, Coach and Consultant

Technical studies in Berlin and London in addition to an early affinity have provided Tilman with an in-depth understanding of digital media. Various start-ups and digital projects eventually led to him founding the BerlinerStrategen in 2011. Apart from managing director he is now Business Angel, consultant for business strategy and financial matters as well as management coach and lecturer. As recommended lead coach for Berlin's universities he does not only advise businesses, but also scientific teams and spin-offs. Besides that, he volunteers as mentor, jury member and consultant.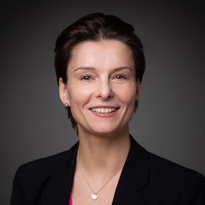 Britt Perlick

COO

In addition to her long-term experience in university start-up support at Freie Universität Berlin, Britt also brings knowledge from her organizational consulting work. As COO, Britt manages all funding projects and provides advice to both colleagues and clients. She also uses her broad methodological knowledge and extensive expertise in evaluating startup projects and innovations to design and conduct workshops for startups, established companies, and universities. Britt is also responsible for BerlinStrategen's Operations unit, where she ensures that both internal projects and processes run successfully.



Heidi Busack

Heidi supports the team of BerlinerStrategen as a team assistant. With her open-minded and communicative nature, she is the first point of contact for our clients and our team. After studying literature, Heidi moved from her homeland of Denmark to Berlin 11 years ago and has since worked at the Danish Embassy for several years, among other positions. With her long experience of working as an assistant for companies in various industries, she brings a broad knowledge of areas such as technology, politics, trade and the digital industry. Heidi particularly appreciates the versatility of working as an assistant.




Sebastian Walzel

Consultant

Sebastian graduated from Freie Universität Berlin with a Master's degree in Finance, Accounting and Taxation. He has already worked in the field of transaction consulting, was a PhD student with teaching responsibilities, advanced a physics degree and gained start-up and exit experience as a managing director in a research transfer in the field of 3D printing of high-performance ceramics. At BerlinerStrategen, he supports start-ups and growing companies in the context of fundraising and valuations. His broad professional background, his enthusiasm for impact-driven start-ups and his profound analytical skills help him to do so.




Philipp Pfeffermann

Business Consultant

In his daily work in the context of business model development and fundraising for our clients, Philipp draws on his own experience in the development of start-ups. He particularly enjoys working intensively with the teams, from tackling a problem in the context of digital transformation to developing the business idea and the associated sustainably successful strategy. With his professional experience in the political environment, he also has an exceptional approach to texts. Understanding products and their technical contexts is what makes his work stand out.




Kerstin Boumehdi

Analystin

With several years of professional experience at various research institutes, Kerstin brings expertise in the organization and facilitation of workshop formats such as design thinking and scenario technique. Her practical knowledge in the context of AI helps her to rapidly get to the root of topics related to innovation and transformation processes and to competently consult young ventures and projects in this context. Her advanced knowledge of product development is also an advantage in all these activities. Her master's degree in Futures Studies at Freie Universität Berlin also enables her to conduct transdisciplinary research and forward-looking assessments in relation to political, economic and social dynamics.




Leonard Pernice

Consultant

Leonard obtained his Master's degree in Business Informatics at Maastricht University and graduated with honours. Already in his studies and today in his daily work, he is able to use his analytical thinking to view projects holistically and to generate added value in a targeted manner. At BerlinerStrategen, he supports young companies and start-ups in the context of business model development and fundraising. Leonard's talent for quickly developing a very deep understanding of initially new subject areas helps him to understand technically complex projects and to work out the optimal financing strategies.




Christin Röhl

Consultant

Christin is responsible for reporting at Berliner Strategen with her many years of experience in process and project management. She is responsible for the accounting of IBB and ILB funding programs. She supports our clients in an advisory capacity and acts as an interface between them and the bank. Her goal is to relieve our customers of administrative tasks and to simplify processes for our customers through her expertise. Christin has gained extensive experience in the retail sector. Christin successfully completed her diploma in business administration at the VWA Wildau.




Michelle Ullrich

Consultant (on parental leave)

Michelle has several years of experience in IT project management, where she managed and supported projects in various corporate divisions. Michelle is responsible for reporting and the back office at BerlinerStrategen. She is responsible for the accounting of our clients' IBB and ILB funding projects. She supports her clients in an advisory capacity and acts as an interface between them and the bank, using her in-depth knowledge to shorten processes and relieve them of administrative work. In addition to her work at BerlinerStrategen, Michelle is completing her degree in economic psychology.



Inga Markwart

Freelance Consultant

Inga has more than ten years of experience in private sector development and internationalization of companies. As a project manager and trainer in the BMWi Manager Training Program, she supported executives of foreign companies in business model development and provided them with business contacts to German SMEs. On behalf of GIZ gGmbH, she established the German Business Association (DWV) in Armenia as an integrated expert and managing director. Advising companies, business support organizations as well as the public sector brought Inga to numerous countries in Africa, the MENA region, Eastern Europe and Central Asia. Inga supports BerlinerStrategen as a freelancer.